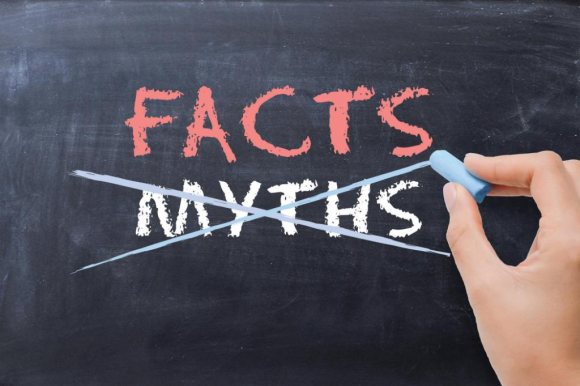 Are you struggling with some misinformation and inaccuracies about business financing and credit? Just read this article and you'll discover the whole truth. Also, you'll learn how you can get secure reliable and affordable business funding, including ACH business loans. 
Myths and Misconceptions About Business Loans
Many business owners feel uncertain about applying for small business financing because of several misconceptions. What they hear about the process is sometimes like a horror film. Are you debating whether you should apply for business funding or not? Just read below and you'll know the truth regarding the biggest misconceptions and myths about business lending.
Business Credit Isn't a Factor
In fact, this is a half-truth. The broker marketplace model is actually based on business owners who can't get approved for funding with better terms.
You Can't Build Business Credit Fast
In reality, you just need a few tradelines reporting to a bureau so to get a business credit score based on that data. You can build business credit without losing more time than on building personal credit.
Business Credit Scores Aren't a Fair Reflection of Your Business's Creditworthiness
The truth is that if business credit scores didn't reflect how creditworthy your business could be, large-dollar financing wouldn't rely on them.
Extensive Paperwork Makes It Impossible to Get Quick Approval
This is typical of some financial institutions, but not all of them. In fact, there're business funding providers that require the minimum of paperwork. Moreover, you can even use an online application process.
Online Lending Lacks Regulation
You may have heard that online lenders are unregulated and operate like the "wild west." In fact, working with a reputable alternative online lender, you can get only the best for your business wants and needs.
Online Business Funding Isn't Safe
Mobile and online banking and payments are on the rise. They're becoming the norm, and the same also refers to online lending. With a reliable alternative online lender, you can get secure business loans, including ACH business loans, for your company.
You Can Find Affordable Rates Only With Traditional Banks
Increasingly, there're more and more alternative online lenders offering more affordable rates and more flexible repayment terms as compared to traditional banks. By working with a respectable business funding provider, you can enjoy the lowest possible rates for business financing, including ACH loans.
Obtaining a loan for your small business is a great way to take it off the ground and grow. Fortunately, the prominent myths about business lending are sometimes far away from being true. Just take the time to find the right business funding provider and start expanding without challenges. 
Author Bio: As an account executive, Michael Hollis has funded millions by using alternative funding solutions. His experience and extensive knowledge of the industry has become a true asset for First American Merchant. First American Merchant is America's Best ACH business loans company, serving both traditional and high-risk Businesses.